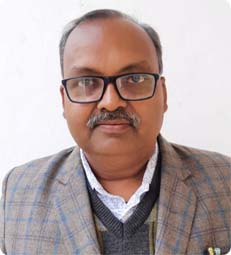 An educational institution has a profound role to play in the building of a nation, a society and an individual and it is a job of high responsibility when the recipients of that education will be required to perform roles of high responsibility, which puts an extra responsibility on us of our existence and have an excellent line of alumni who not only strived hard in their respective field but also served the Country well.
It is nice to look back at the years gone by and be proud of the achievements of our past but as a progressive educational institution we need to look into the future and the future needs of our society, country and the globalization issues which our students have to address when they go out to work with the society. Therefore we had been striving hard to create a professional environment based on our ethical and moral values so as to nurture, the professional attitude with a feeling of responsibility towards our society, in our students.
A good physical body needs a good soul inside it so as to spread the light of positivity and to achieve this goal we had been conducting not only Academic Seminars, symposiums, lectures, exhibitions etc. but the cultural as well as sports activities also. The goal is to reach higher and higher.
We plan to spread our wings further and reach the new skies by way of expanding our infrastructure and introducing more professional and career oriented courses.
I wish the blessings of God are always showered upon our management, staff and students so as to enable them to continue working hard towards the betterment of the society.
Dr Madhup Srivastav
Principal