B.A., B.Sc. & B.Com.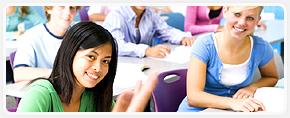 The admission process for B.A., B.Sc. & B.Com. classes starts in the first week of June every year. The admission forms are available in the college office between 9:00 a.m. to 1:00 p.m. The admission is granted on the basis of the percentage acquired in the intermediate or equivalent examination. The college provides facilities for counselling to the students to help them with the right choice of the subjects. The students can get the admission form and prospectus from the college office at the payment in cash. The candidates are required to fill the required information, annex the essential documents like the attested copies of the mark sheets of High School and Intermediate, character certificate along with a recent passport size photograph and submit it duly in the college office. If the candidate has passed intermediate examination as a private student then the candidate has to attach the character certificate issued by any gazetted officer. At the time of admission the candidate is required to bring the original copies of all the mark sheets and certificates. Incomplete forms will not be considered for admission. The detailed information about admission is displayed on the notice board. If by chance any candidate fails to secure admission in the college, the form fees will not be refunded.
If any student fails in the University examination, the college is not bound for the re-admission of that student. The students who are caught using unfair means in the examination are not admitted in the next session. The candidates who have passed Part I examination, as private candidates from some other University are not admitted in the college. The candidates are required to attend the classes within the first ten days of the commencement of the session otherwise their admission will automatically get cancelled. Regular attendance is compulsory in the college and a student who remains absent continuously for a month is not allowed to appear in the University examination.